There is certainly not a pleasant drink after the show Sunday.
We sat for an hour at the table at Op1, then came the revelation. Very calm, it seemed spontaneous, told GP Carin Litooij there last night that she was tested positive this week for coronavirus. You know, the virus that the full economic and social life paralyzed and at that time the Netherlands took kill all 179, so that virus, the doctor had a few days ago so, why?
There was a closeup of the face of Rob Jetten who sat beside her, and I would like to say that I saw something happen there, but I just saw absolutely nothing happen. The face seemed to be put back to factory settings, and that was perhaps even more disturbing. No one at the table looked at the occurrence of a brand-new ex-corona patient to be aware. Jeroen Pauw, which for the occasion is back as Op1 presenter that evening along with Fidan Ekiz, asked: "Are not you afraid that you might infect any way someone?" A question that would allow you ideally by telephone. No, said Litooij, 24 hours after the symptoms were gone she could return to work, but since she had a sick husband at home, she decided only by phone to speak to a patient.
Table sang remark virologist Ab Osterhaus even after earlier in the broadcast: '55 percent of what goes on infections comes from people without symptoms, or have a little sore throat "Osterhaus had come to sound the alarm.: the country must immediately locked, otherwise we go chasing Italy. Precisely that small percentage of people there last weekend had gone out, according to Osterhaus was the problem. Earlier Jetten had expressed his surprise about reckless recreation. Osterhaus and Peacock drove Jetten in the corner of stringent government measures, which were then urgently Osterhaus as urgent. 'What exactly are waiting on? "Asked Ekiz. "I'm not in the Cabinet," said Jetten and he kept hammering on the advice of the RIVM, but we had to wait patiently.
That doom had just ended, and there was Eric Snyder, professor of virology, with more bad news: these vaccines show still waiting a year or more on themselves – for more on this subject showed backlight that evening a fascinating documentary Virus tomorrow, on Friday repeated.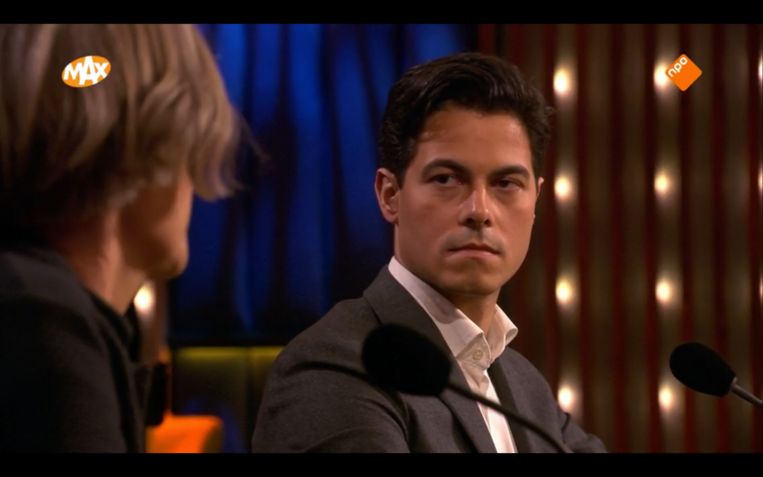 "Mrs. Litooij, may I still ask one thing," Peacock said yet, 'is not the rule that you must nevertheless quarantined? "No, said Litooij. It follows the protocol of the RIVM and it was good, but she had it behind the back, then it could later by working at least. Too late, the fears proved even viraler the virus: Litooij was thrown on social media at the stake because of recklessness. Whether its action was handy, a second, but the anger about it is actually aimed at RIVM. "It was not really an optimistic-provoking program, huh?" Peacock concluded. No, I suspect there is not bubbled afterwards.